In order preserve John Hancock's clothing, we are currently in the process of having replicas made. These replicas will allow us to return the originals to dark storage and therefore preserve them for future generations. Earlier this week, Master Tailor and Clothing Historian Henry Cooke was in the galleries, studying the original coat and waistcoat in order to begin the process of faithfully replicating them.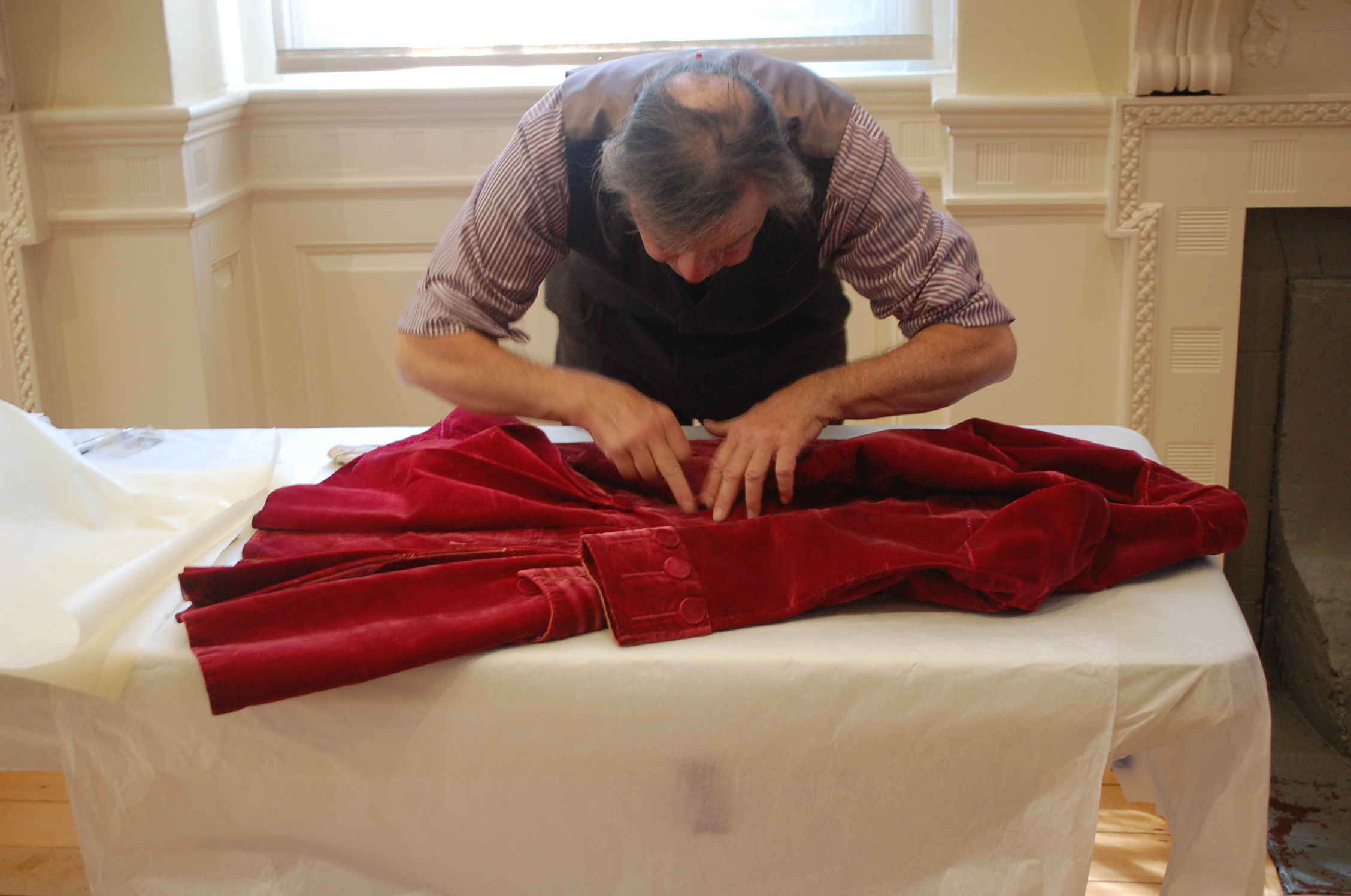 He began by thoroughly examining the coat.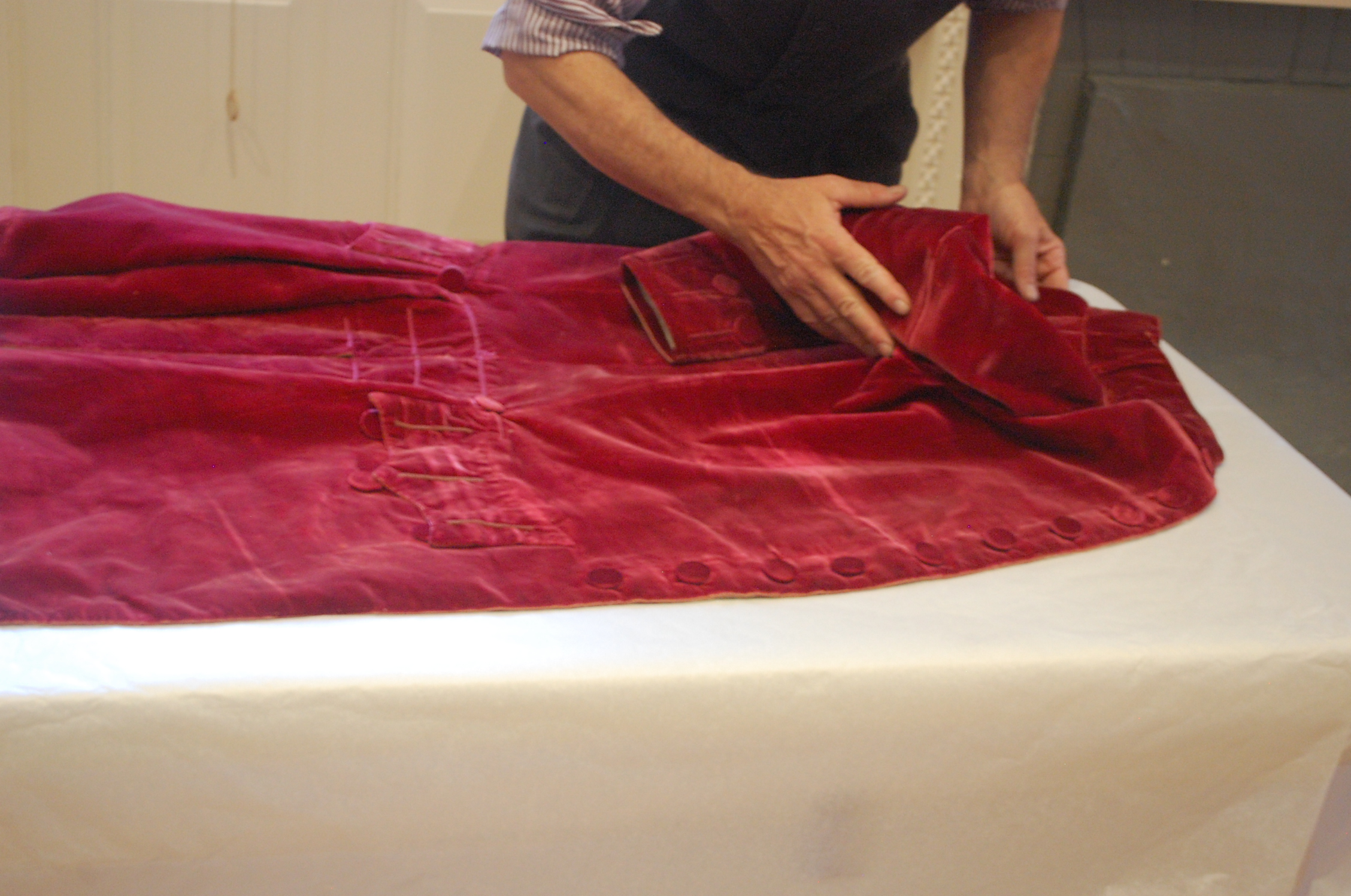 After pinning tracing paper to the surface of the garment with very thin "insect pins", he traced all of the seams.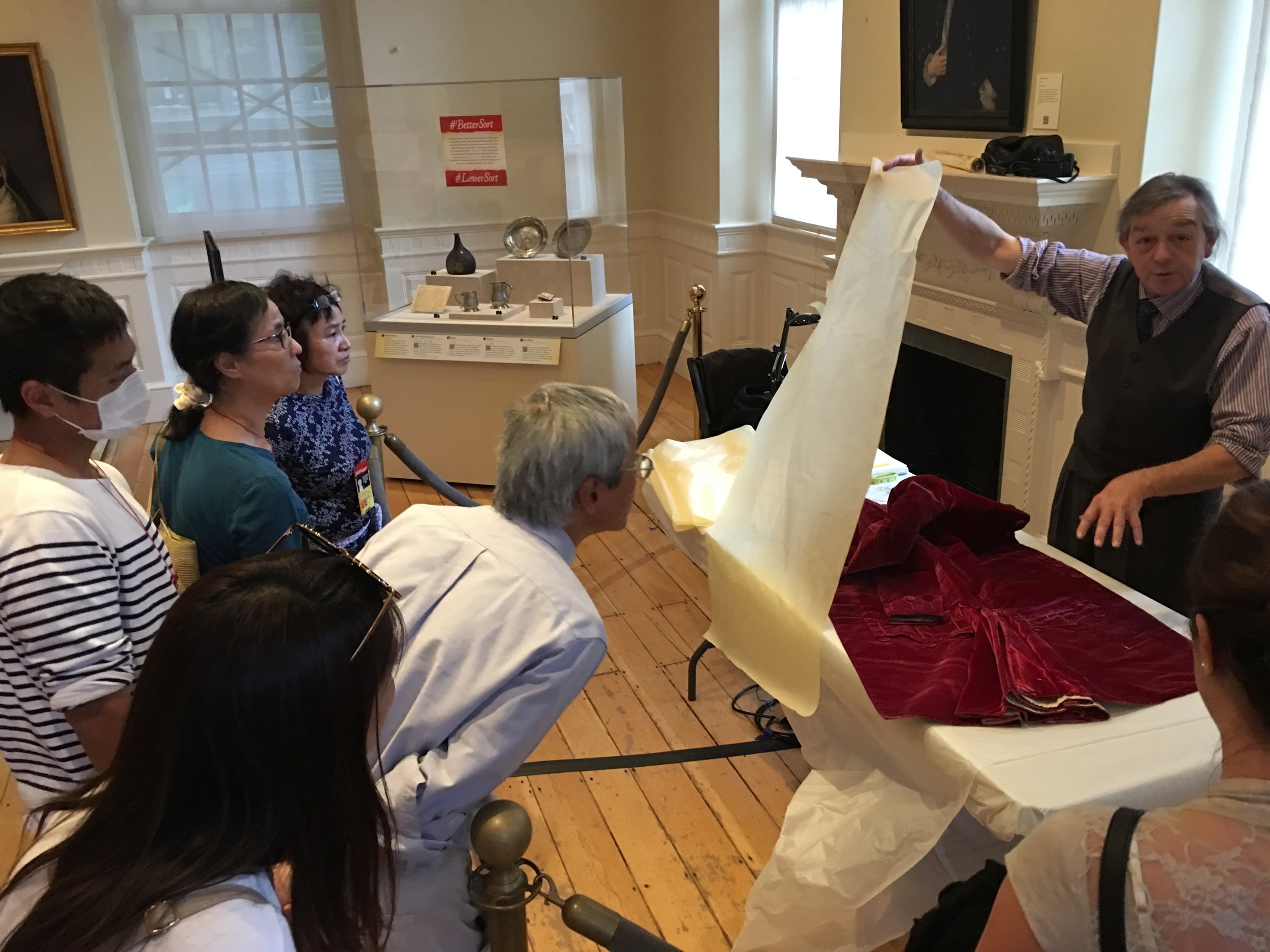 Each part of the garment got its own piece of tracing paper.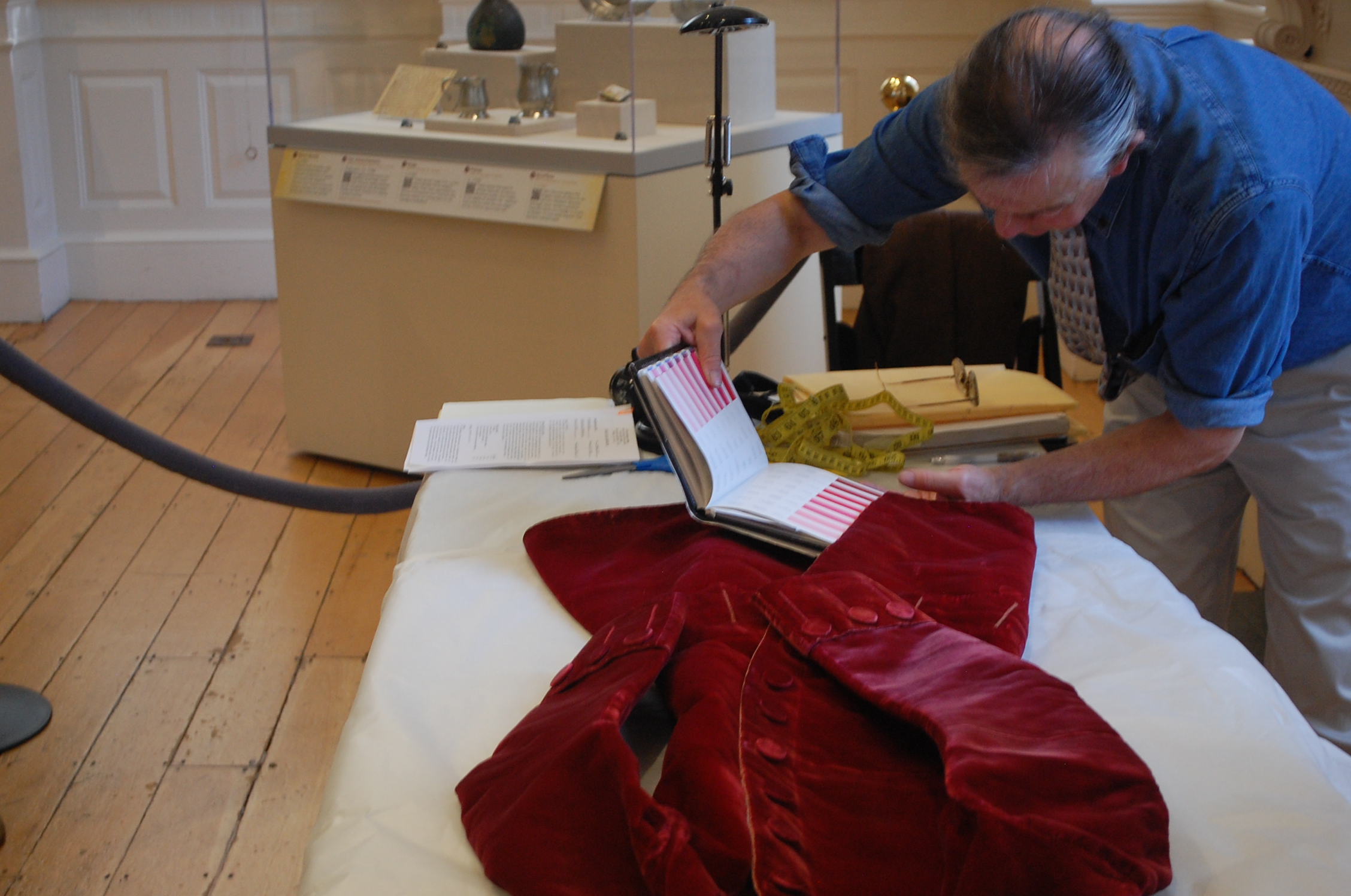 Henry also matched the exact color of the fabric.
The sleeves were very tricky.
The same process was repeated for the waistcoat.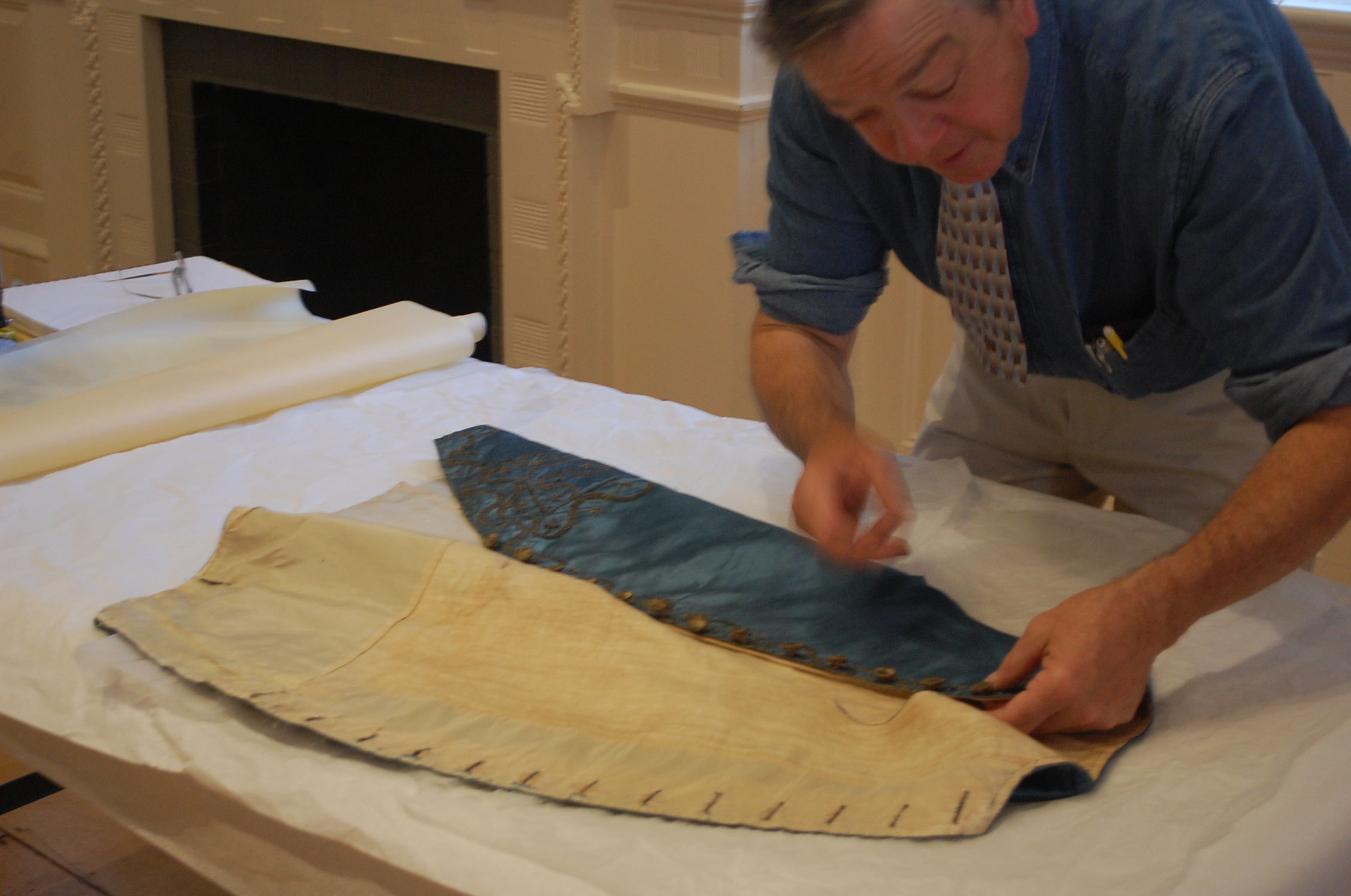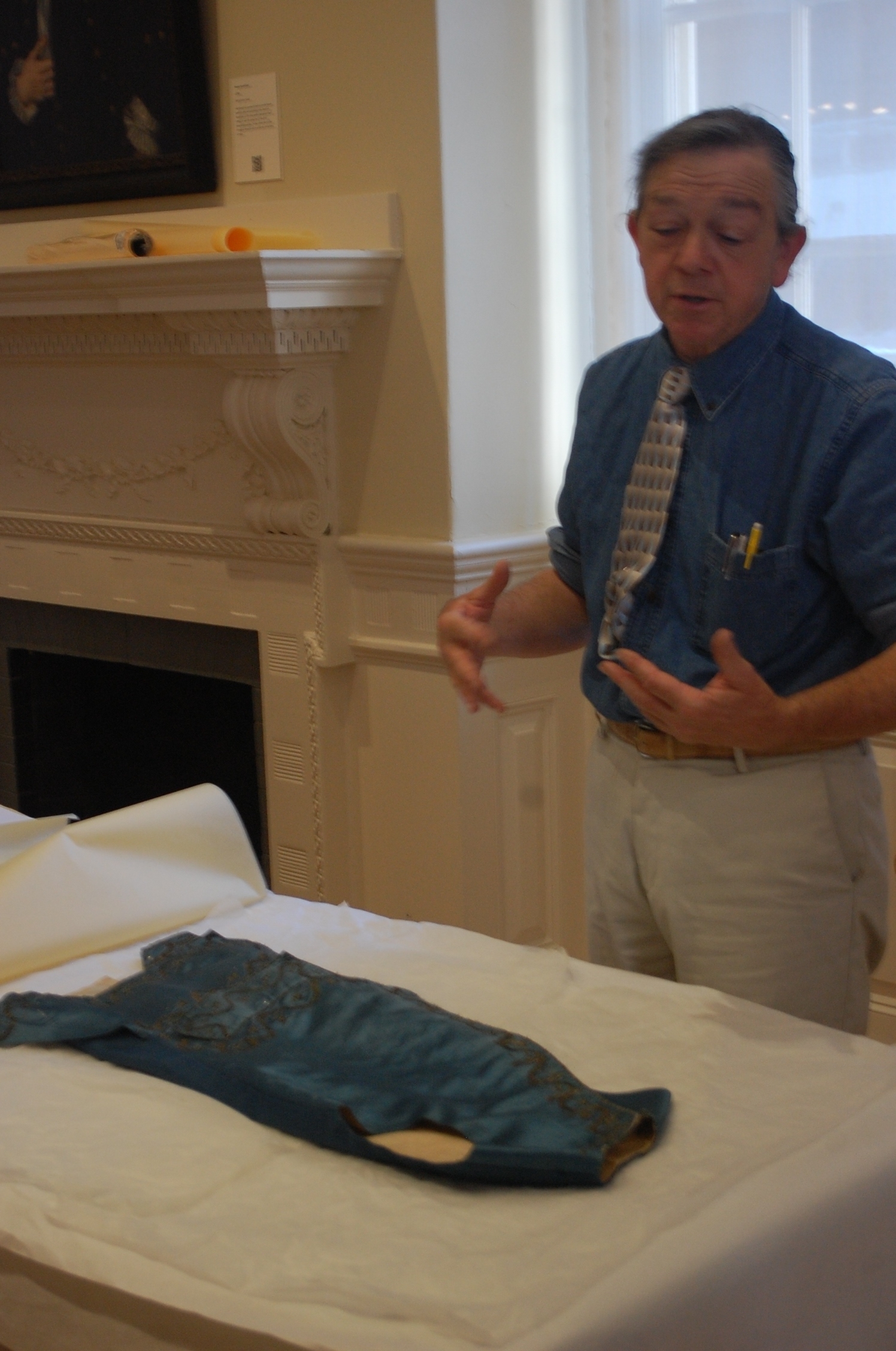 Throughout the process, Henry answered questions from visitors and staff about the garments and how they were originally made, as well as questions about what his process would be when he constructs the reproductions.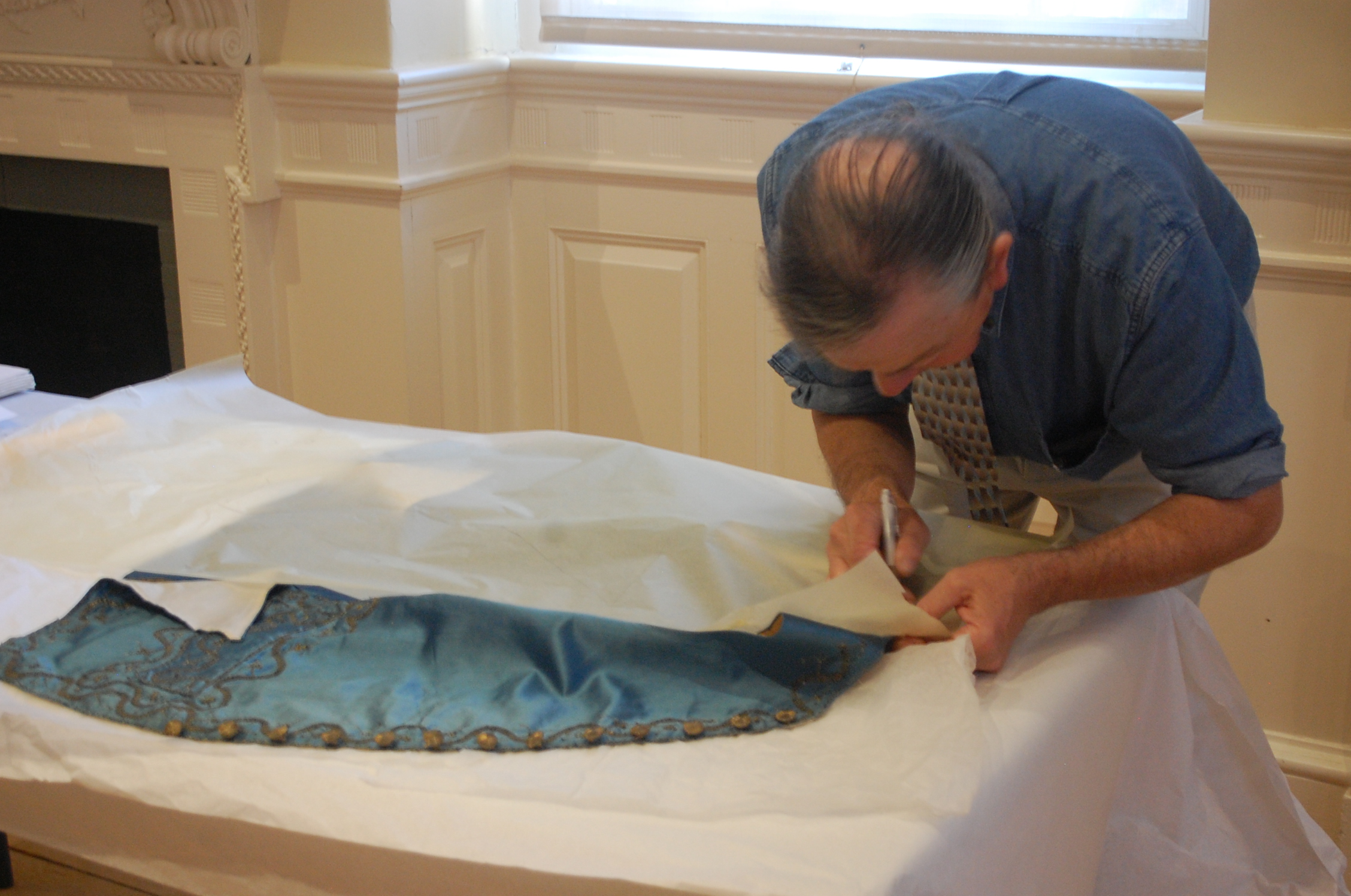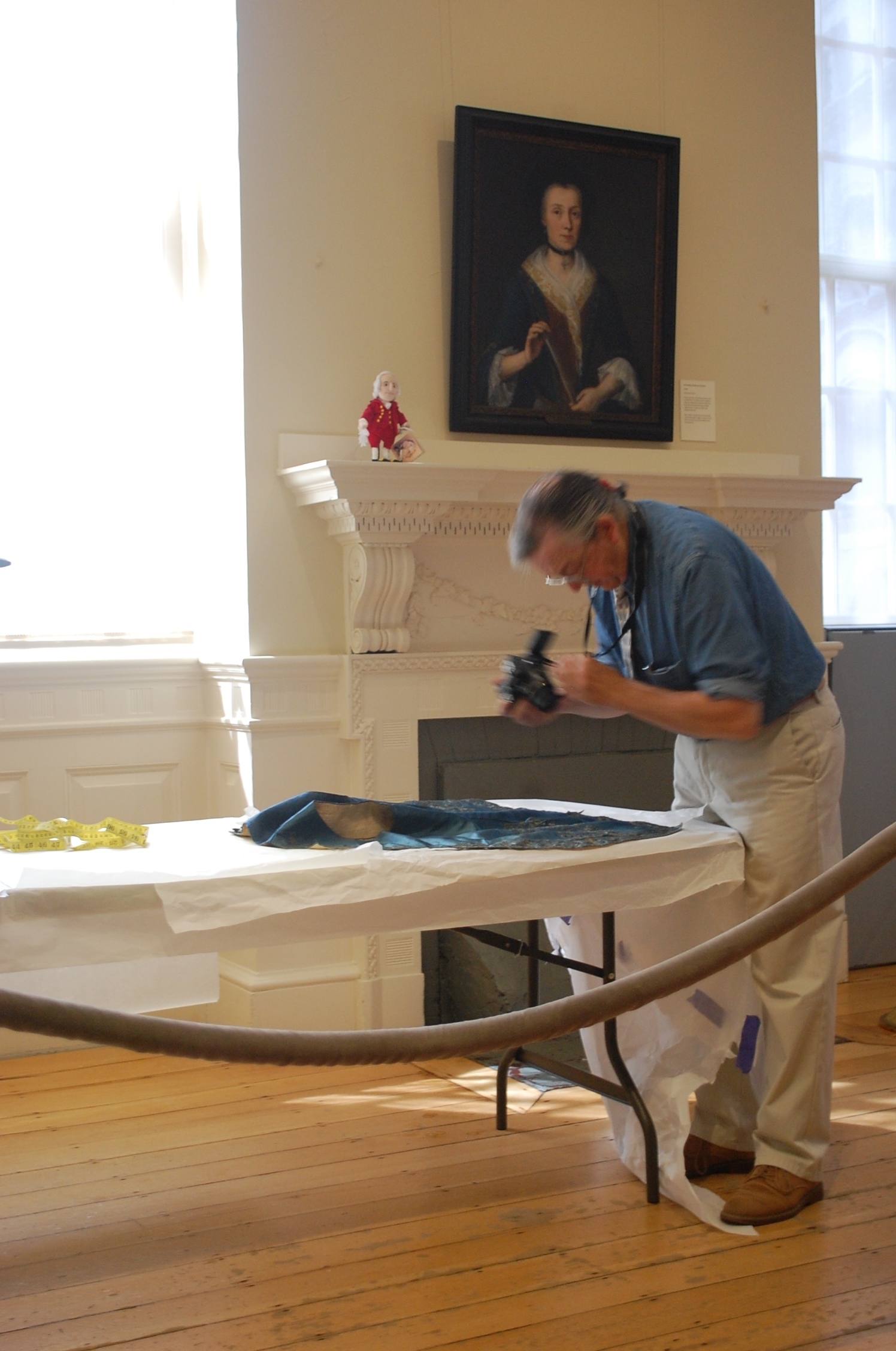 He also took many photos of the exquisite details to aid in the reproduction process.
Staff and visitors were very excited to see a side of these garments that is very rarely seen.
Please stay tuned for further information about this important preservation project!